With six weeks to go the countdown begins to our own little celebration of London through craft - we have all exhibitors in place and are very excited to begin sharing them with you. This week we focus on the Ceramists who will be featured at the selling exhibition, in a hope to whet your appetite with a glimpse to the quality to be seen.
Noa Cermaics - Maria De Haan
Maria was inspired to train as a ceramicist after extensive travel in East Asia, which fuelled a passion for the understated, elegant designs of the region.
Following an apprenticeship at North Street Potters and one-on-one training with renowned potter Simon Leach, Maria took up residency under Mike Goddard in a converted 18th century sugar mill on the beautiful island of Bequia in the West Indies.
She returned to London in 2008 and set up her own studio, Noa Ceramics, where she now works full time.
Representing how the world inspires the creativity so abundant in London, Maria offers skill and quality with her designs which elegantly compliment the exhibition.
Norman Yap
Wheel thrown vessels in stoneware and porcelain clay.
Norman Yap, a self trained potter who speaks several languages, was born in post-colonial Singapore but chose to become British. Making wheel thrown studio bowl and vase forms with rich colours and interesting textures in either stoneware or porcelain clay, Norman changed his career from a management consultant to full-time maker after receiving a book on the subject from his partner. The book was Susan Peterson's The Craft and Art of Clay and it inspired Norman to make an unprecedented career move, he learned the craft by attending classes and also by observing, inquiring into and being in the company of other potters. All his hard work paid off when a buyer purchased his entire collection and continues to ask for more until this day. Norman sits on the council of London Potters.
Stephanie Wright
Contemporary hand thrown stoneware offering a fresh approach to the British tea service. Distinctive, lasting forms made from durable materials.
Stephanie combines traditional throwing skills with unconventional design approach to generate a distinctive style of sculptural and functional ceramics. Her current work in clay is an invitation to explore and celebrate the sense of excitement and energy associated with movement.
Ideas come from anything in motion: a flock of birds, a growing shell, a mounting wave a dancing couple and notably the River Thames. Although each piece is a snapshot in time, the speed and motion each represents may be different.
Gin Durham
Floral and ornate ceramic sculptural pieces.
These beautifully crafted and nostalgic toy like forms incorporate contemporary social tensions within a childhood theme. Gin Durham's work will be hard to miss at the show the bold and usual subjects draw in the crowds as was demonstrated at Handmade in Britain at Chelsea Old Town Hall in 2011.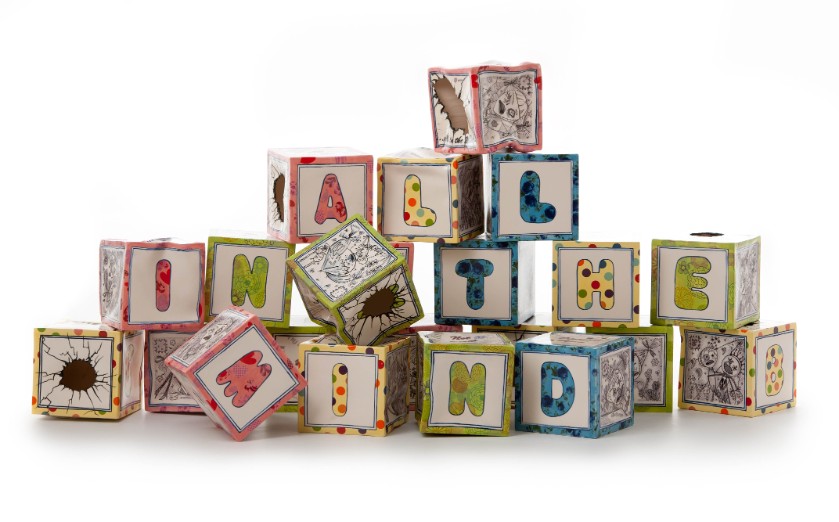 Lucy Goodwin
Lucy Goodwin Designs is all about individuality, style and the ability create a unique piece of art using traditional skills, incorporating both hand and machine.
Lucy graduated from Staffordshire University in July 2009 with a First Class Honours Degree in Surface Pattern Design. She is inspired by the ever changing trends in fashion and lifestyle, alongside artists and designers both past and present to create designs with and original and unique twist.
Lucy is inspired by the ever changing trends in fashion and lifestyle, alongside artists and designers past and present, to create designs with an original and unique twist. This is why Lucy uses London as one of her main influences in her design work. She expresses the very fashionable city by depicting landmarks and iconic London buildings into her ceramics.
Janet Stahelin Edmondson
Exploring antique textures through porcelain
Janet's new work draws on the particular properties of Porcelain; its fine texture and translucency. The porcelain is able to absorb the delicacy of the lace, reflect its texture and provide a unique interpretation of the translucency of the lace in the clay. The resulting works whilst often having functional form, perhaps a jug, a vase, a candle stick, or a bowl, are first and foremost exquisite individual pieces of ceramic sculpture.
Janet was originally trained at the Manchester School of Art where she graduated in Three Dimensional Design specializing in Ceramics and Silversmithing. She was a member of Northern Potters where for several years she edited their Newsletter and helped organize annual camps and exhibitions. Moving to the Cotswold's in the early nineties she worked from her studio in Mickleton, exhibiting in Galleries in Stroud, Cheltenham and Broadway. She also taught at the Guild House in nearby Stanton, and assisted in the hanging of mixed Ceramic and Fine art exhibitions at the Anderson Gallery in Broadway.
Joy Trpkovic
Award-winning Joy Trpkovic finds working with porcelain so addictive that she often works late into the night on her clay pieces, managing only a few hours sleep most nights. She uses her hands and the simplest wood tools to pinch and carve her work. She relishes the risky nature of making fragile translucent porcelain pieces, testing the limits of the material and using the movement and shrinkage in firing to enhance the organic quality inherent in her work.
"....Joy Trpkovic has created some really beautiful functional vases with Keraflex and is to my knowledge the first and only person to create a functional form entirely out of Keraflex, but I think that Joy will agree that these vase forms are quite fragile and although they are a major achievement, it is more along the lines of pushing the limits of what can be done with Keraflex and is not intended to be, and cannot be as strong as functional porcelain vases made by other means. Joy's work is conceptually and materially very important (and beautiful) and is a major achievement with Keraflex porcelain but if all an artist wanted to do was to create a functional porcelain vase, Keraflex would not be the obvious choice of medium due to its fragility." Rachel Kingston, Ceramicist. President of the Keraflex company. Arizona. U.S.A.
For the full list of exhibitors who will feature at our show visit www.handmadeinbritain.co.uk/exhibitors
If you have any questions email us at admin@handmadeinbritain.co.uk, or tweet us @handmadebritain

Don't forget to add #LondonACelebration to any tweets on contemporary craft and the inspirations of London in the lead up to the show